How to Get Link Fshare, 4share
To get link VIP from Fshare, 4share... Max speed download without account, Fist, access this page:
When you first download link which want fast downloads but do not have an account in the system provides VIP services such as Fshare, 4share, missiles, ... Skip to charge money for it because sometimes one week spending less than 3 times?
Now do not worry had VIP Service Links to help you in this matter.
Step 1:
Copy and paste the link to get to the input frame as shown (if the link with the system password will automatically ask)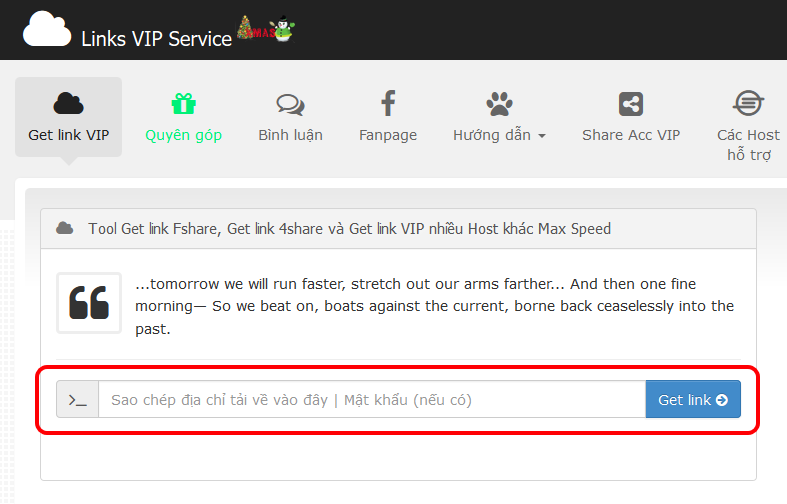 Step 2:
The system will automatically link Get VIP, returns the results and automatically download
Note:
For additional links require you to download Proxy, you must add to IDM Proxy before clicking on the file name to download.
Some other site to get link (Note: You can use google translatepage or google translate extension if you get gard to use them)
How to Get Link Fshare, 4share
Reviewed by
Duy Tín
on
7:45:00 PM
Rating: